We proudly share some of our earning with you
Juerg Kronenberg
(Co-Founder solve2gether)
Great provider, will definitely work again with them.
- Very fast in responding
- Spotless work
- Proactive thinking and solution-oriented, go the extra mile
- Extremely professional,
Highly recommend their services.

David Chaseman
(CEO Textcalories)
Very happy with ICS team -understanding, communication, speed, and quality of work were all EXCELLENT. Wish I could bring them onto my team permanently - Look very forward to working with them again in the future!
Jeremy Ervin
(Sr. PM, Chemplus)
Developed an extremely efficient and robust ERP system. RBAC (Access Control) implementation is awesome, can cater to any real life situation. Very skilled & reliable team.
Fahad Farah
(Project Manager, CPS)
Provided a much better product than expected. Very Responsive, great problem solving approach and provided quality work consistent with that of their portfolio

Steve Shulman
Founder & CEO
Nothing short of 5 stars all around. I-Cube developed top-quality software - with a great deal of attention to detail. The team was incredibly responsive, always made sure that the delivered code was well tested. They have a great skill-set - including front end aesthetics, integration with best-of-breed third party toolkits, solid knowledge of MVC frameworks and JQuery. We are thrilled with the results and look forward to working with the team on future projects.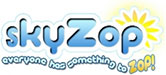 Jason
Founder & CEO
This team is unbelievable - Excellent service!!!. They understand what is required, and find a way to get it done no matter what. Extremely reliable and a pleasure to work with. Top quality work, difficult functionalities to implement but the team did it with ease and exceeded my expectation.

Christopher Perry
(Founder & CEO)
I've worked with countless contractors and I-Cube Systems by far ranks as one of the best. The code, professionalism, and timeliness (9.5 hour time difference) exceeded our expectations. Our company has engaged them again on more projects and we highly recommend their services. Respectfully, Very Satisfied Customer